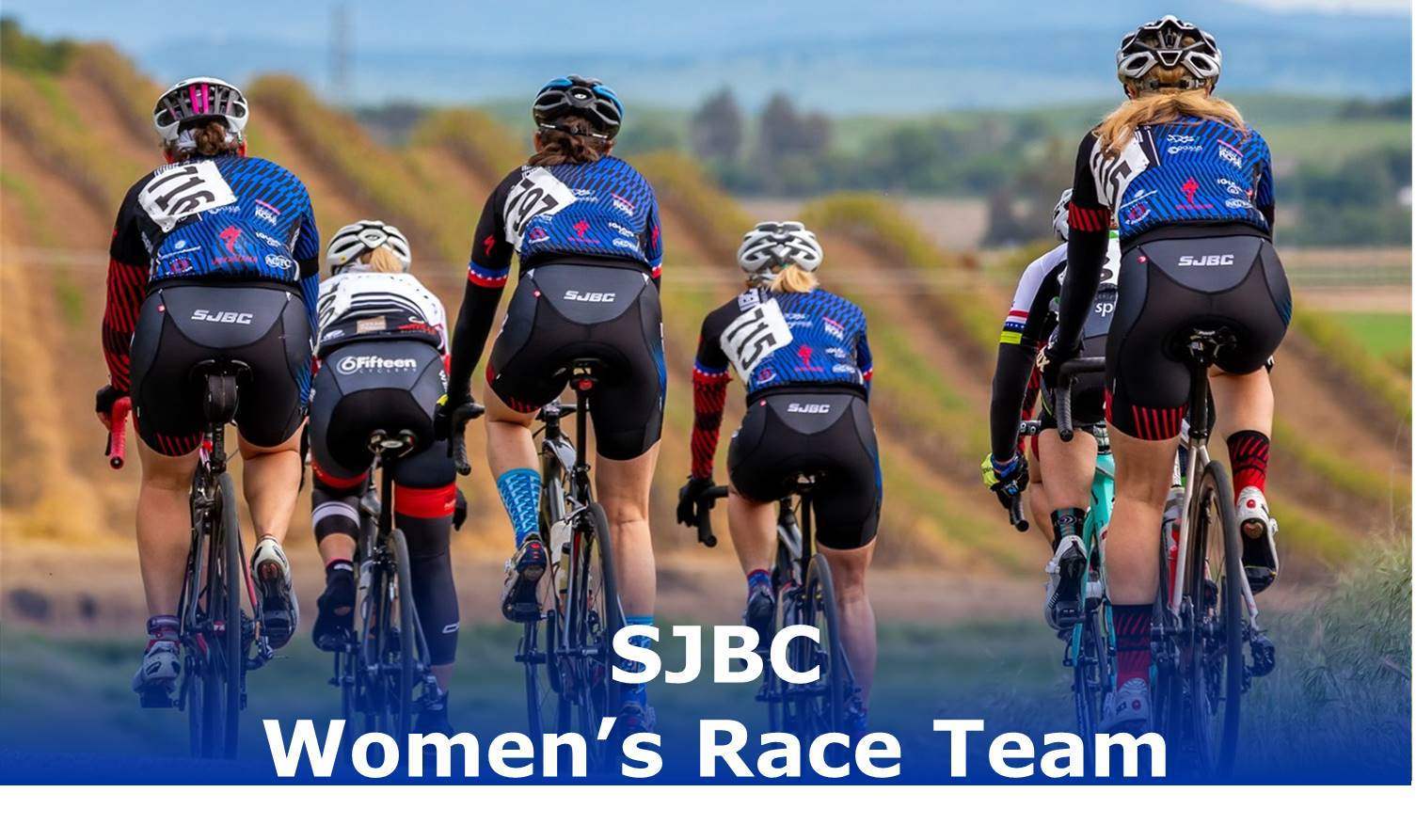 Thinking about joining us?
We are having TWO recruitment rides for the upcoming 2020 team! First ride was a great success. Second ride is coming up!

Ride #2: Sunday, 20 Oct 2019. Meet in Livermore, 9:00 am at Bruno Canziani Neighborhood Park. Meet at the parking lot a little north of Stockton Loop. Ride will be around 25-30 miles, social pace.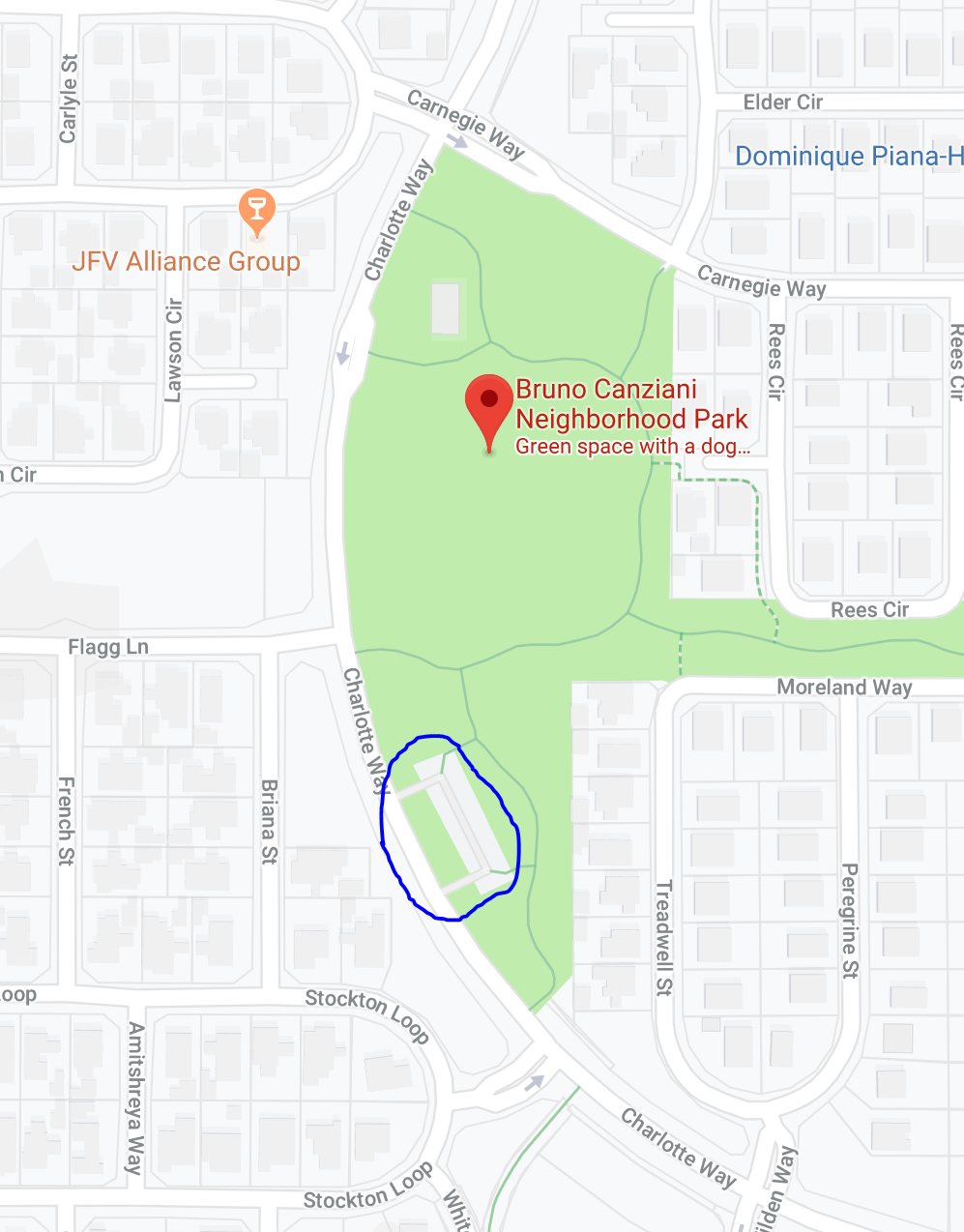 Come meet us and learn more about racing with SJBC Women!
Can't join us on either of these dates? Contact us with the form below!

Click on this form to contact us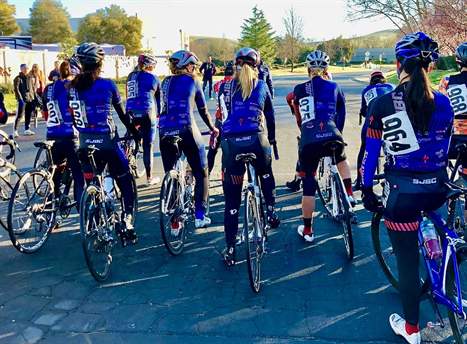 About Us ...
SJBC Women's Race Team fosters and develops riders in road, track, and cyclocross disciplines. From brand-new racers to world champions, SJBC Women create a positive, supportive, and fun environment. Every race is an opportunity to grow in strength and to meet challenges. We provide training throughout the season, as we chase after our personal and team goals.

We race hard and have fun! Memories from 2019 ...
- Madera Stage Race: Hannah Wood took 2nd in the W4/5s, Laurie Furman won the W35+ and Beverly Chaney won the W55+ GCs!
- Turlock Lake Road Race: Kate Jungnickel won W3, Diana Hellman won W35+ (SJBC swept the podium!), Beverly Chaney won W55+!
- Lodi Cyclefest: Kate Jungnickel and Hannah Wood went 1-2 in the W345s!
- Dunnigan Hills: Hannah Wood wins the W3s with Kate Jungnickel 3rd overall (2nd in the field sprint)!
- NCNCA Championships, Criterium: Laurie Furman

(Masters Women 50-54)

, Beverly Chaney (Masters Women 55-59)!
- NCNCA Championships, Road Race: Chris Davis (Masters Women 50-54), Beverly Chaney (Masters Women 55-59)!
- Track National Championships: Beverly Chaney 1st in 2K (Masters Women 55+), Lisa Kiratsous 1st in both 500m and Match Sprints (Masters Women 40-44)!

SJBC Women welcomed 2 brand-new racers to the team in 2019. Several team members upgraded to higher categories. And, we hosted two team clinics to work on our racing skills.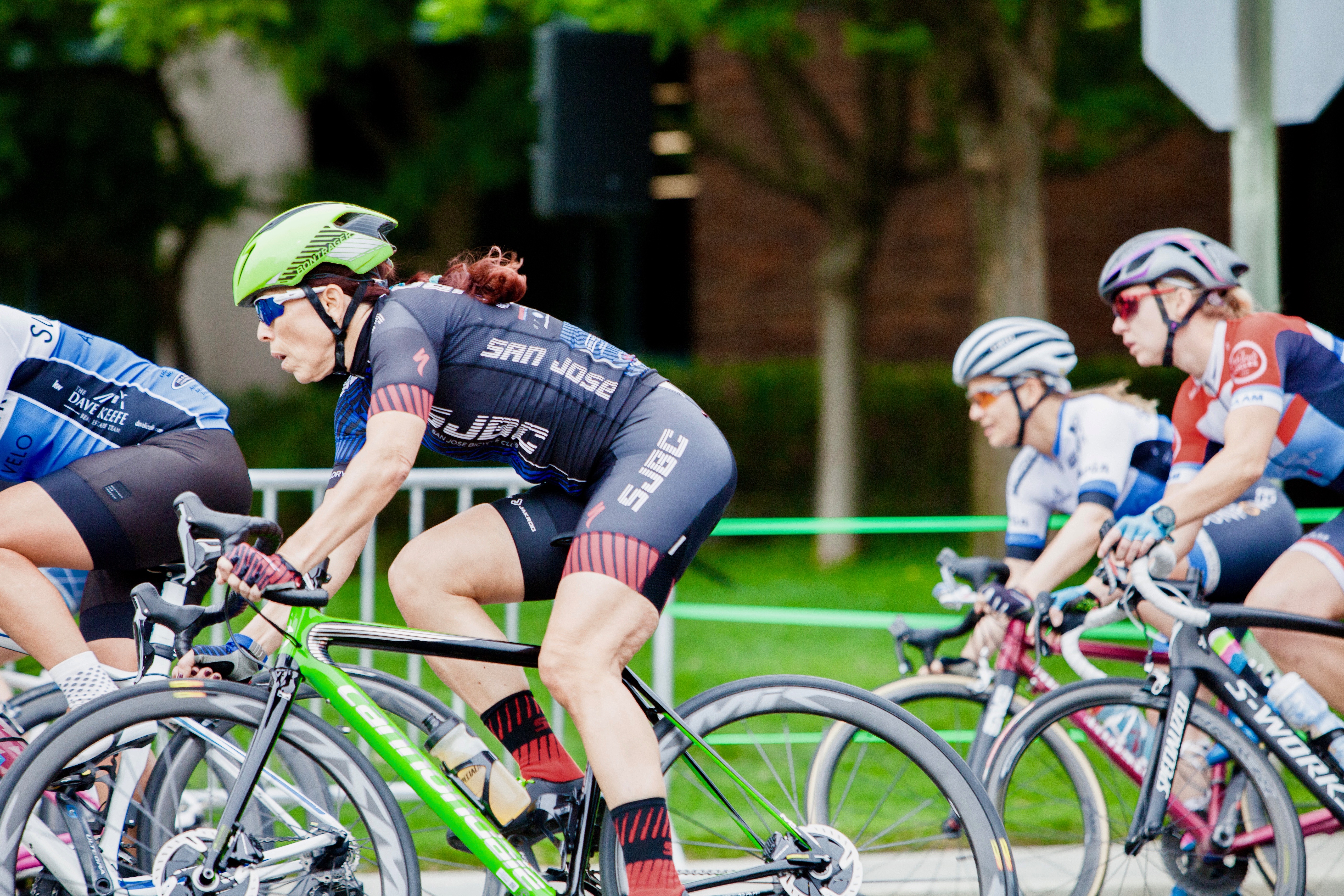 ---